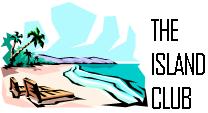 ---
The Island Club Association, Inc. is a not for profit
Florida State Condominium Corporation
---
ISLAND CLUB HOME:
Located in Fort Lauderdale on SE 15 Street just a bike ride from A1A Beach on one of "Venice of America's" widest canals is...
The Island Club Adventure
The Island Club is a serene enclave of twenty town homes in a city with more water than land. It is framed on the east by Blue Wave beaches and bordered on the west by the Everglades, a unique eco-system. In a canal system reminiscent of Venice, the Island Club is situated on its second largest waterway. It was originally named the Sierra Gorda River, in recognition of the original Spanish inhabitants. This picturesque marina is part of a cosmopolitan city, known for its cultural diversity and artistic richness. Fort Lauderdale is many things to many people. The sportsman will find a mecca which includes boating, sailing, fishing, scuba, snorkeling and golf plus professional football, baseball and ice hockey teams and horseracing and jai alai. The city is home to the world's largest international design center, a museum with world class exhibits, theatrical events, Indian history, historic homes, superior shopping and one of the largest cruise ports in the United States. (By Diana Vanderbilt)
Notices & Announcements:
ATTENTION OWNERS:
As of May 1 2019 the Island Club has hired TDSunshine Property Management, LLC to assist the Board with the day to day managing of the Association. You can find more info about them as well as monthly Maintenance Fee payment methods on their website: https://www.tdsunshine.com/
TDSunshine has provided us with an owners portal for your use to check information about your Association as well. You can find the portal at website: https://prosource.tdsunshine.com
Owners and Residents - For Official Meeting Notices see the mailbox cork board plus if you make sure we have your current email address we will keep you posted via email!
WANT TO HELP:
Got any pictures or tidbits on Ft Lauderdale or The Island Club?
Send them to webmaster @ theislandclub.org
---