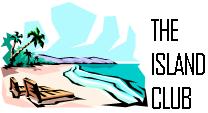 ---
The Island Club Association, Inc. is a not for profit
Florida State Condominium Corporation
---
Current News:
ANYONE WANT TO VOLUNTEER TO WRITE A NEWSLETTER ARTICLE?
Articles:
Check out the latest addition to the Profiles page (6/07)
The following are PDF's of The Island Club Projects Info:
Dock Project History:
- With the help of our Legal council we were been able to get Broward County to remove the 3 motor boat restriction from our Dock License in Aug 2009. As of Aug 2010 the Army Corps also removed theirs!
HIP HIP HURRAY We now have full use of the Docks!
DOCK PROJECT HISTORY:
Other Projects Info:
---